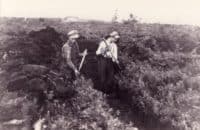 1930: The beginning
Conrad Fafard, who settled in the Massachusetts in 1924, sold peat moss imported from Europe to American cattle owners who used it as animal litter. The peat embargo prompted by WW2 forced Conrad Fafard to find another supply source.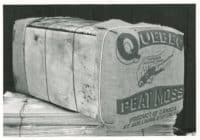 1940: Foundation of the family business
On July 23, 1940, Conrad Fafard met with 10 of his family members and founded QUÉBEC PEAT MOSS, purchasing their first peat bog in Saint-Bonaventure, Québec. In its early days, the Quebec company focused primarily on the production of peat moss and black earth for distribution in the United States.

1970: First soil mixes
In 1967, the company expanded to become FAFARD ET FRÈRES LTÉE, and in 1973, it purchased a mixing and bagging plant for ready-to-use soil mixes to satisfy the needs of professionals in the horticultural industry in Quebec and the United States.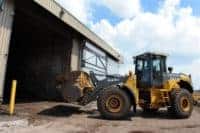 1980 - 1990: Composting and expansion
In 1981, the company broadened its product line and began compost production. In the years that followed, it continued to expand with the acquisition of peat bogs in Quebec, Ontario and New Brunswick. New equipment was also necessary, including composting tunnels, windrow turners and bagging equipment, etc.

1990 - 2000: Research
In 2002, the company built a new research laboratory and experimental greenhouse to analyze and measure product performance and bolster quality. The company now offers an extensive line of top-performing substrates and related products adapted to the needs of horticulture amateurs and professionals.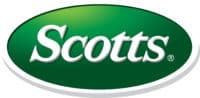 2014: Fafard and Scotts Miracle-Gro
On October 6, 2014, SCOTTS MIRACLE-GRO acquired FAFARD ET FRÈRES LTÉE. For the Fafard family, this was the best way to ensure the long-term growth of the Fafard brand. Today, Fafard products are sold at independent garden centres.