Is your basement sad and gloomy? Nothing a few houseplants can't fix! Despite what you might think, a room with limited natural light does not mean that you can't use plants to beautify the space. In fact, many indoor plants can survive virtually without sunlight.
Since plants purify the air and lift our spirits up, which is especially important when you spend a lot of time in the basement or another poorly lit room, here is a selection that will grow in low-light environments.
Five perfect plants for your dark basement
Sansevieria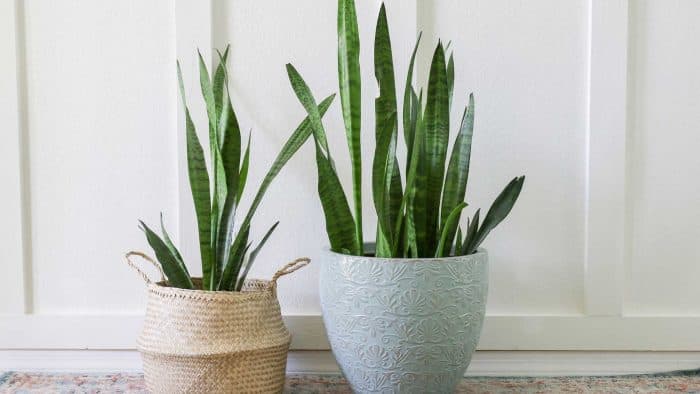 Also known as "snake plant," this indoor beauty does very well in low indirect light. In addition to being perfect for darker rooms, it is very easy to care for. In fact, it is practically unkillable! This makes it the perfect choice for beginners who tend to forget to water their plants. Its pretty long green leaves with yellow stripes will brighten up your basement.
Zamioculcas zamiifolia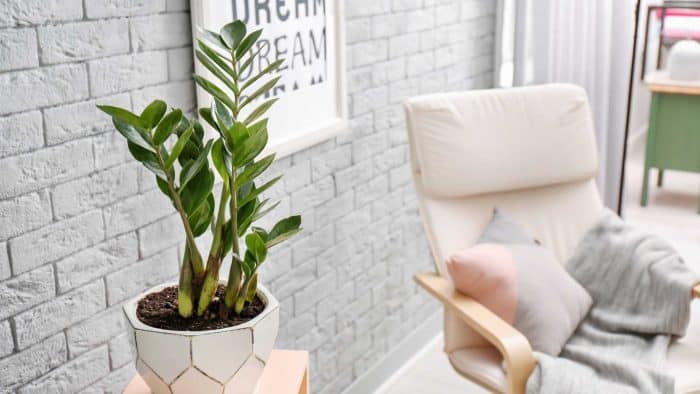 Zamioculcas zamiifolia, or ZZ plant for short, is a very low-maintenance plant that thrives in any lighting and watering conditions. This means it can find a home in a room with practically no natural light and survive irregular watering cycles. These stems and their small, shiny leaves are simply beautiful.
Pothos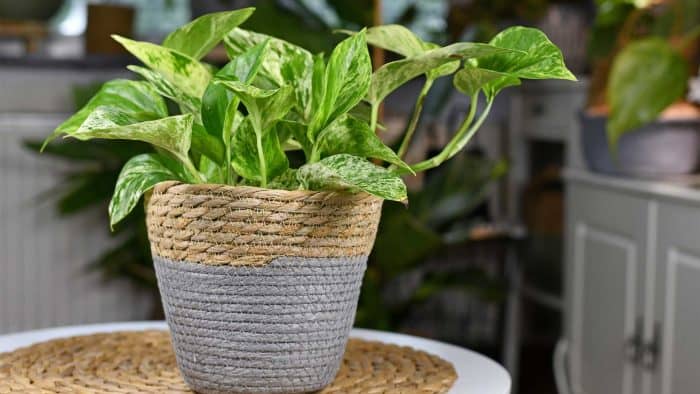 The "devil's ivy" is the climbing plant to hang in your basement. Just like the ZZ plant and the sansevieria, this plant is super easy to grow. It does well in environments with low to moderate light conditions and requires watering only when its soil is dry. This plant is characterized by its green heart-shaped leaves, sometimes striped with white or yellow, hanging from its pretty wavy vines.
Chlorophytum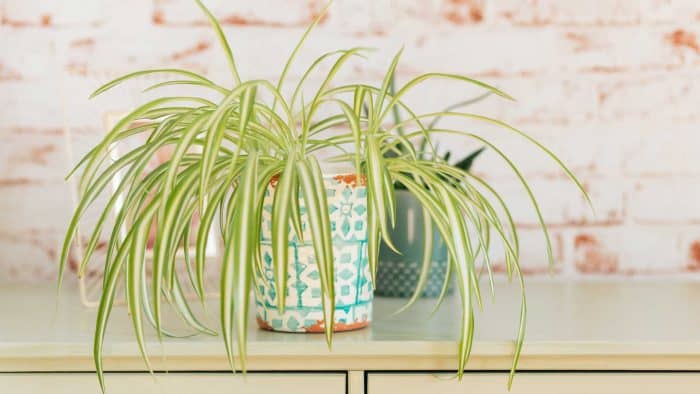 The spider plant can grow in almost any condition, so rooms with no light suit it just fine. Easy to care for, it tolerates any carelessness. It will even produce cute seedlings that you can propagate.
Aglaonema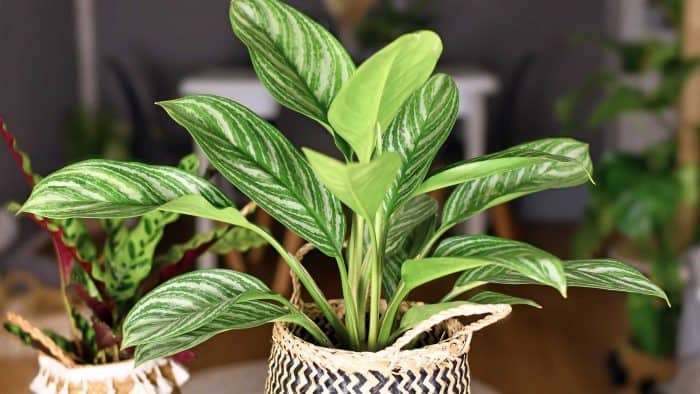 The aglaonema is a "good luck" plant that prefers low-light environments since direct sunlight burns its foliage. By making sure that its soil stays moist and that the temperature and humidity around it are consistent, you will have a perfectly healthy houseplant. Its green foliage, striped with white, yellow, or red, will add a nice touch to your basement.
How to care for indoor plants in your basement?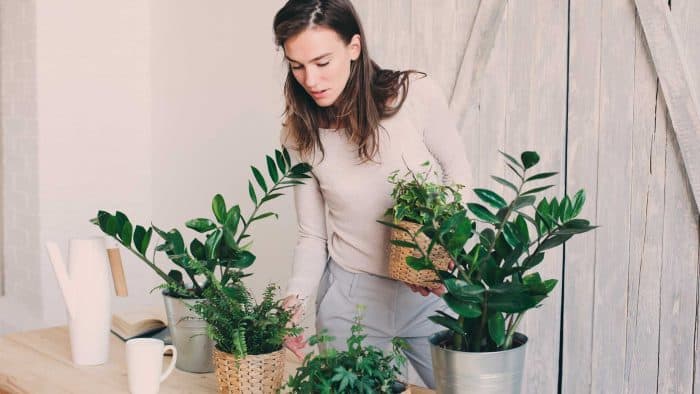 Once you've chosen the right plants to brighten up your basement, you need to know how to care for them. Indeed, species that thrive in darker rooms need to be treated a little differently.
Plants that don't get much sunlight don't dry out as quickly. Therefore, you should keep an eye on the moisture level of the soil and water the plants less frequently.
These plants grow at a slower rate, so fertilizer applications should be reduced. An excess of fertilizers will affect your plants (weak stems, low resistance to diseases and pests, etc.).
A quality potting soil, such as Fafard's Connaisseur® Potting Soil for Indoor Plants, is an excellent solution to provide your plants with the nutrients they need without "over-fertilizing" them.
Your plants talk to you, just listen to them! Although the varieties listed above adapt very well to low-light environments, you must observe them to determine if their particular location and the light level in your basement are appropriate for them. If they aren't, you will probably notice discoloration of their foliage or growth stagnation. One solution to these problems is to get a grow light specifically designed for plants. A little light treatment from time to time will do them a world of good.