Planters are an absolute favourite for gardeners. They provide a great way to add colour, texture, and style to your outdoor decor. While the possibilities for arrangements are practically endless, we tend to use the same flower combinations year after year. In this article, we outline suggestions to help you shake things up a little with some unusual planter ideas that are as original as they are beautiful.  
Edible Planters: A Tasty Choice
We often forget how pretty vegetable plants and edible flowers are. Designing edible planters is a great way to beautify your yard, balcony, or outdoor kitchen and get delicious fresh fruits and vegetables in the process.
Vegetable Planters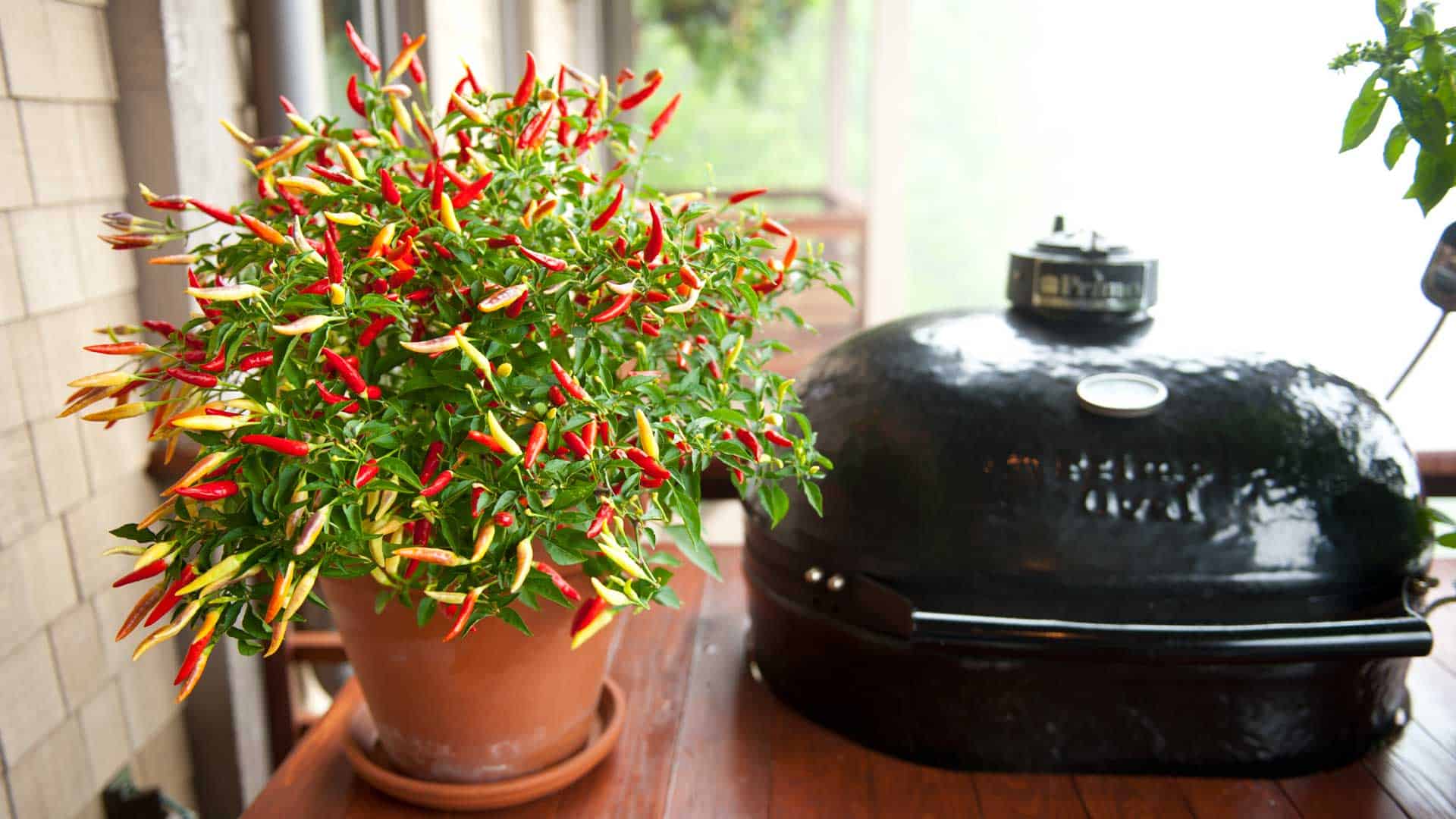 Aside from being low-maintenance plants, many veggies also look great in containers. Cherry tomatoes, cucumbers, chili peppers, and pole beans are particularly easy to grow and will add a touch of colour to your patio. Ideally, use varieties designed for container growing, you will obtain bushier plants. You can combine them with varieties of greens such as arugula, leaf lettuce, and romaine to make the most of the available space.
Berries Planters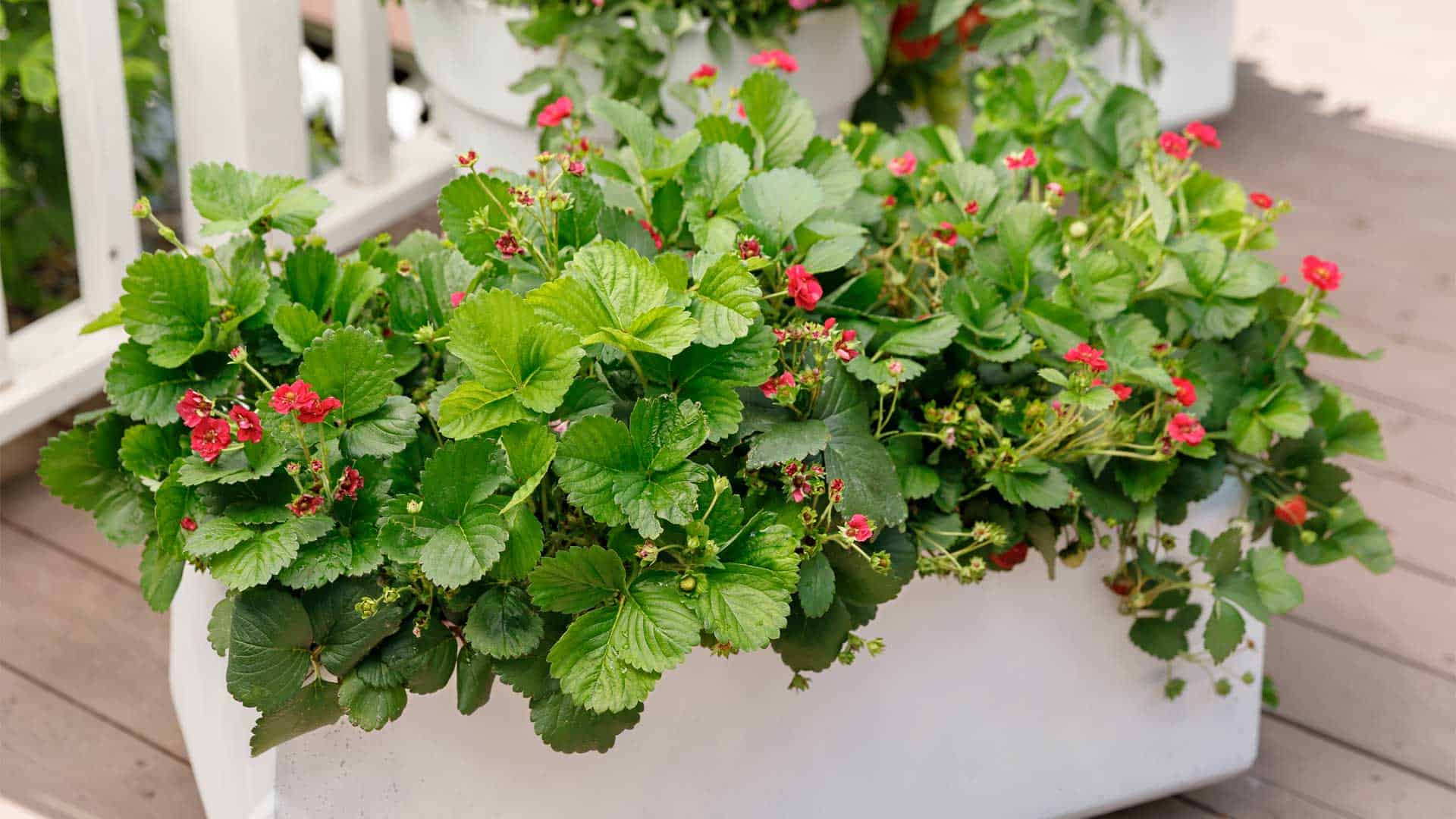 Strawberries, raspberries, and blueberries look stunning in straw like baskets or terracotta pots. Choose ever-bearing varieties to get multiple harvests throughout the summer.
Herbs and Edible Flower Planters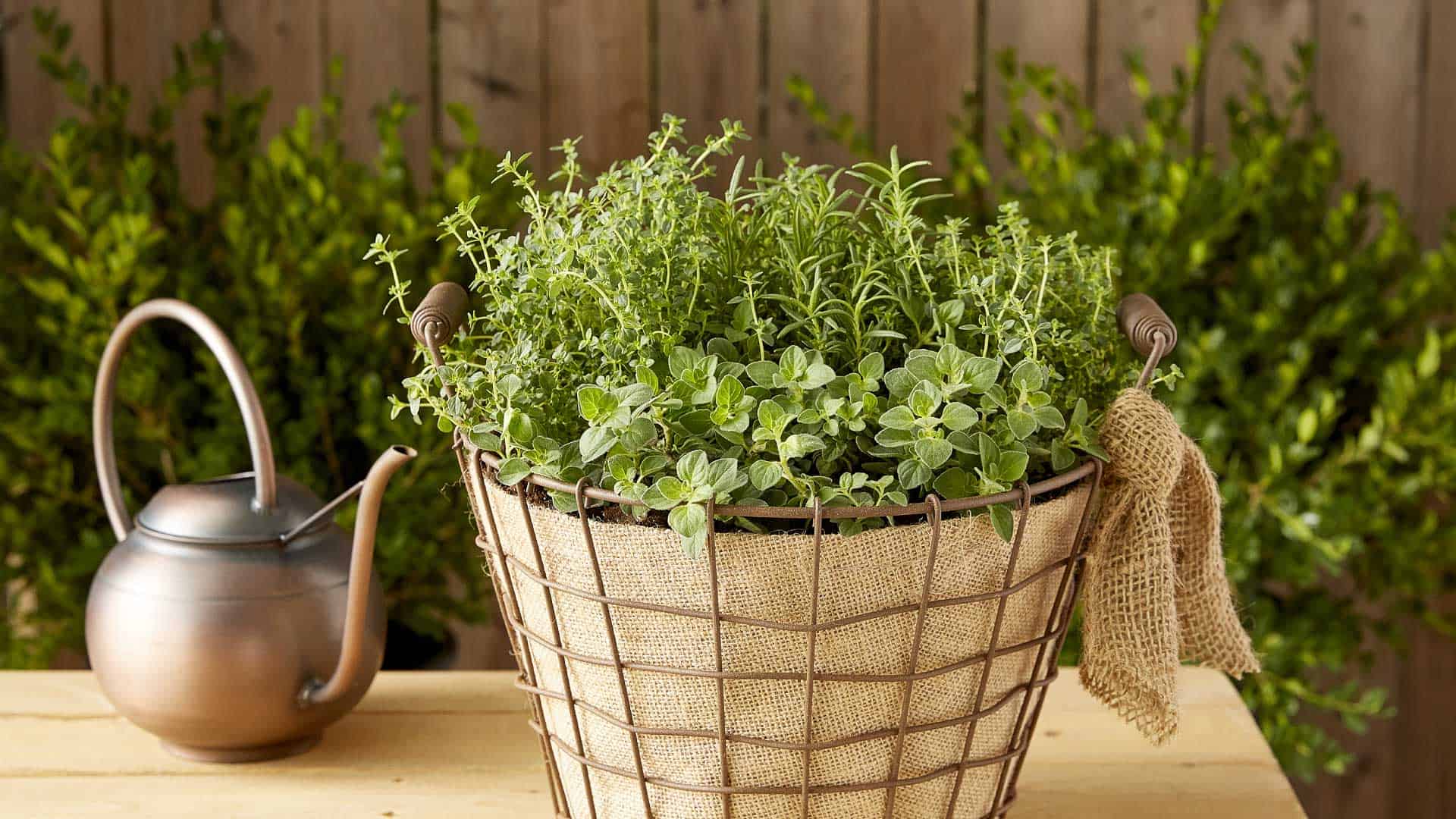 Herbs and edible flowers allow you to be very creative in your combinations. Basil, oregano, thyme, mint, chive, parsley, cilantro, pansies, marigolds nasturtiums, and roses—you got everything you need for an aromatic, colourful, and tasty planters. The list goes on and on, so choose your favourite varieties and arrange them to your liking.
Some combinations are, of course, meant for success: strawberries and mint, tomatoes and basil, cucumbers and nasturtium, etc. But really, there are no limits here, as long as you make sure to put plants that share the same water, light, and soil needs. And as far as soil goes, our URBAN GARDEN Container Mix will do wonders in your edible planters.
Succulent Planters: For Colour and Texture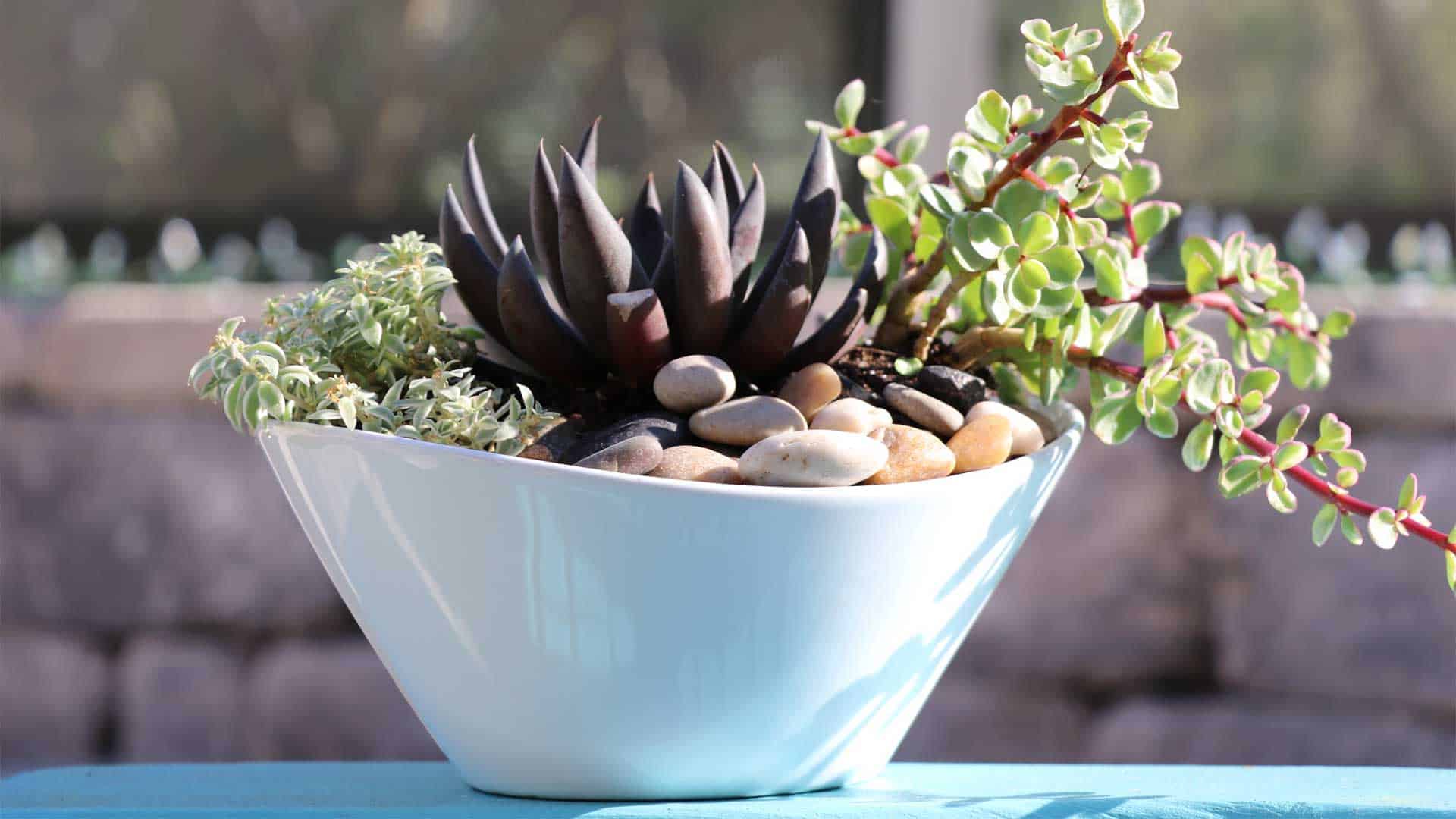 Succulent planters are an easy-care choice. With the right type of soil, you might not even need to water them—mother nature will take care of that for you (now, that's some very low-maintenance planters if you ask us). Moreover, with so many colours, shapes, and sizes, these plants are perfect for mixing and matching into any design you like. Whether you go for a mix of cacti, agave, and crassula, or one of aloe vera, aeonium and bromeliads, your succulent planters are sure to give your outdoor space a fine modern touch.
Shrubs Planters: For Colour and Structure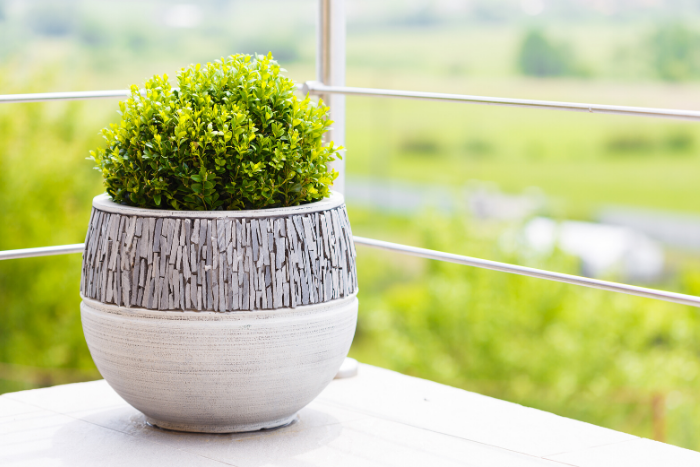 Shrubs are more commonly used as a background in flowerbeds, and it's a shame because they make stunning planters that are perfect for adding structure and volume to your exterior design. Not only are roses, hydrangeas, ferns, boxwoods, and dwarf conifers beautiful, they are great for screening and give you some privacy from your neighbours.

Single Variety Planters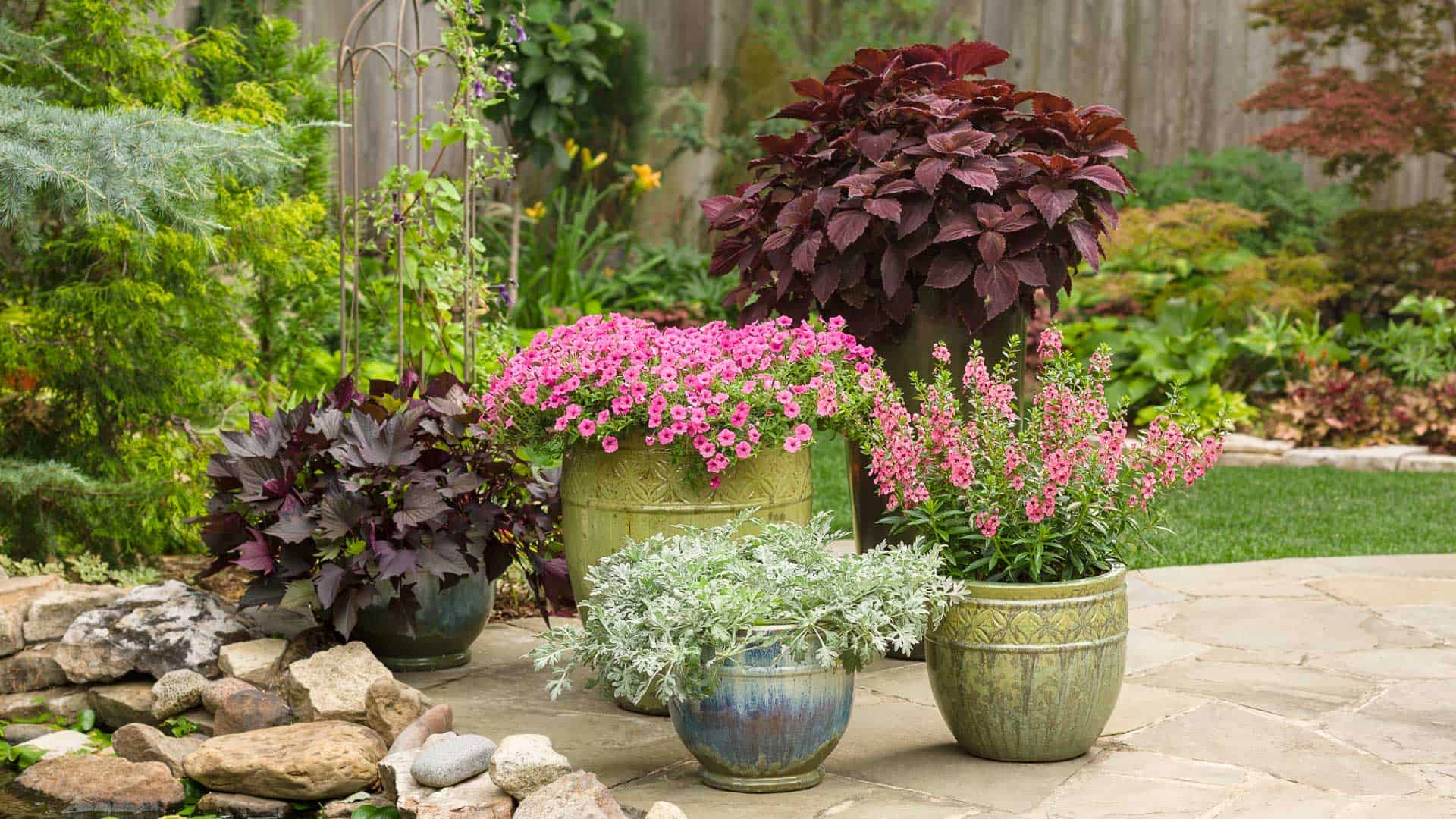 Traditional planters are usually composed of thriller, filler, and spiller plants. Sure, these arrangements are great, but do not underestimate the beauty of a single variety planter. Geraniums, camellias, campanulas, begonias, and salvias make quite an impact on their own. You should also try Hosta, Heuchera and Coleus. Sometimes simplicity (and our VERANDA® Container Mix) is key.
Are you feeling inspired and ready to make your own planters? Find out how to get flowering planters all summer long in our recent article.